1 kW (SETI) Signals At 10 Light Years
9006-019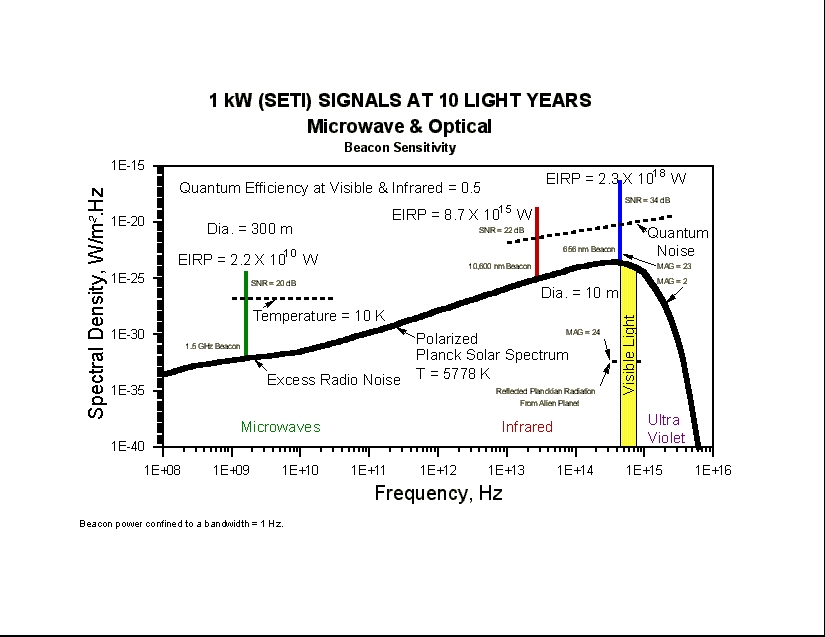 This graph shows the relative efficacy of the three types of cw beacons at a range of 10 light years. At this range, thermal kT noise or quantum noise dominates and the planckian background noise is insignificant.
Clearly, this comparative analysis for diffraction-limited performance of each type of link, shows that on an equal transmitter power basis, the visible optical link is superior to the microwave, despite what has been previously suggested in most of the SETI literature.
Compare this graph to 9301-027.
For more information see 9008-002.
The Columbus Optical SETI Observatory
Copyright (c), 1990
---