Pulsed Laser Beacons & Interval Modulation
9408-002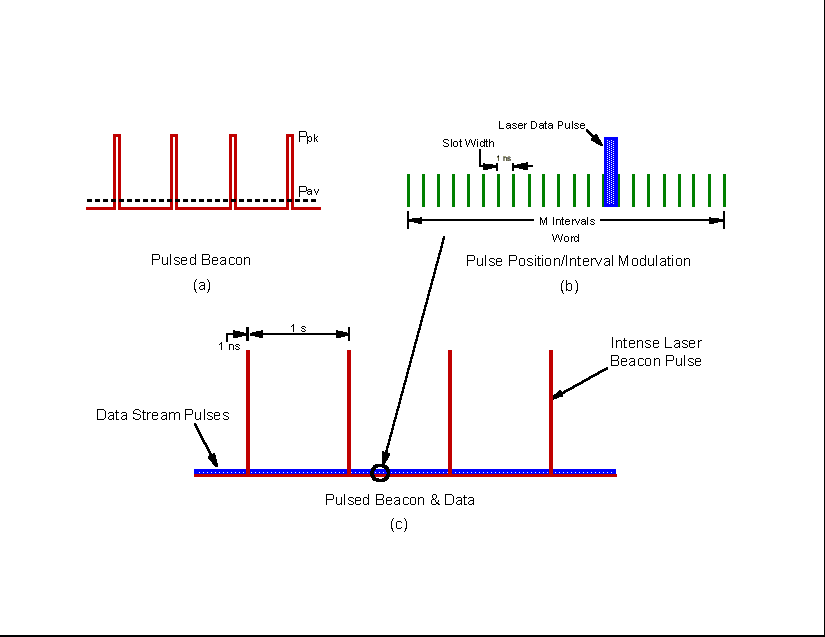 This diagram shows the basic idea behind the transmission and detection of pulsed laser beacons with imbedded wideband data. The benefits of pulse position modulation (PPM) and pulse interval modulation (PIM) for SETI-type communication channels was first pointed out by Monte Ross in the 60's.
The COSETI Observatory is hoping to detect the expected powerful laser beacons. According to this rationale and strategy, following up such detection with observations of the same star by the great telescopes of the world, should result in sufficient photons to detect the much weaker wideband data channel.
See 9907-001 for a later version of this illustration.
Copyright (c), 1994, The COSETI Observatory
---