Site Map (Graphical)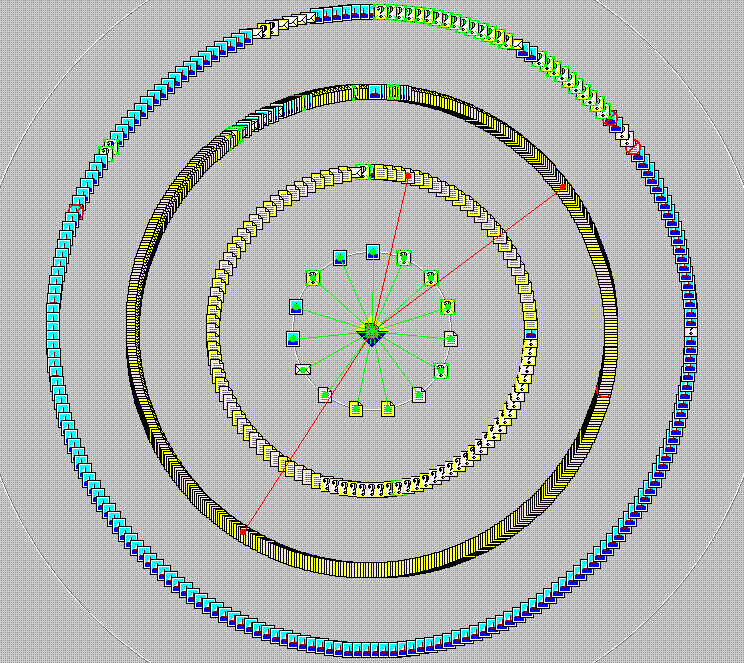 The WaveFront view area shows all node links in the current web site in concentric circles with the index page in the center. Each ring in the circle represents one level of linking. For example, the first ring contains all the pages in the index page references and the second ring contains all the pages referenced by the pages in the first ring. All nodes in the WaveFront and Link views appear as meaningful icons to indicate the node types. For example, node types could be document, image, or sound. As can be seen above, on this site most of the images are to be found five levels down.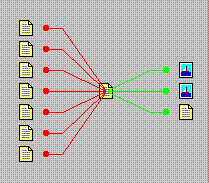 To the left and bottom right in the Link view above are shown green document icons. The two blue icons to the right represent images. The green lines represent links from the index (home) page to the first ring.
From InContext WebAnalyzer, Version 1.1
---