Scenes from 2010: Odyssey Two
Scenes from Arthur C. Clarke's "2010"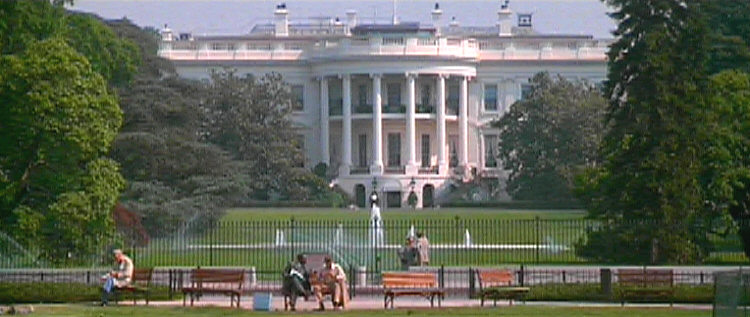 Arthur C. Clarke is seated on the bench on the left of picture showing the south lawn of the White House.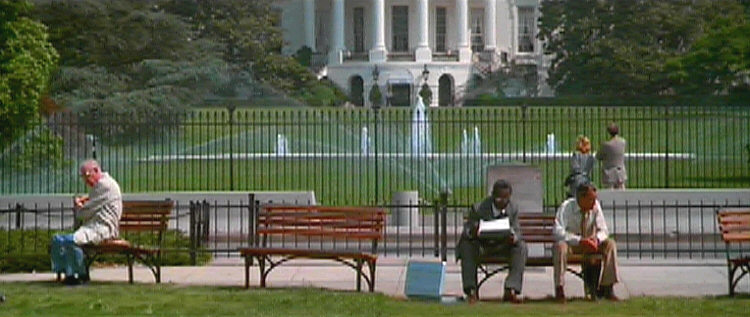 As Dr. Victor Millson and Dr. Heywood Floyd chat, Sir Arthur feeds the birds.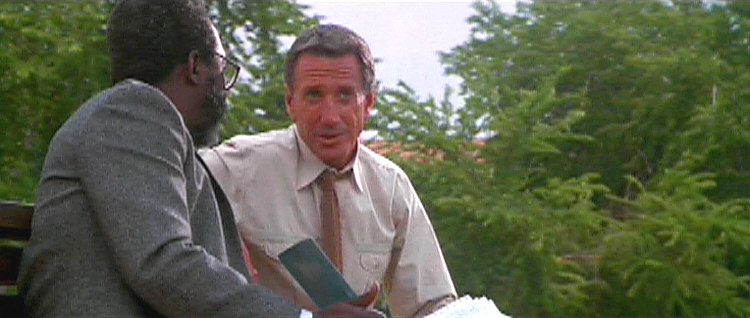 Drs. Victor Millson and Heywood Floyd.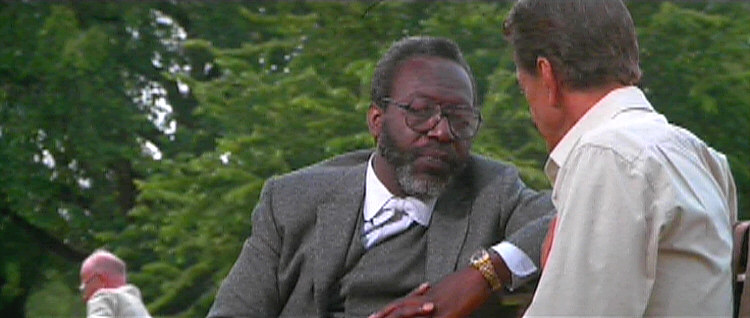 Sir Arthur Clarke at left of picture.
Now fast forward (from 1984) to February 7, 2001 for other scenes taken by Dr. Stuart A. Kingsley of this south lawn White House location.
---